Camp Alta is a kingdom centric ministry. In this we recognize that the breadth and the depth of those we serve is deep and wide. Our desire is to be agile and flexible while pursuing an ideal fit that enables us to love you well.
Camp Alta Mission: Share Christ's love through a boundless ministry of hospitality.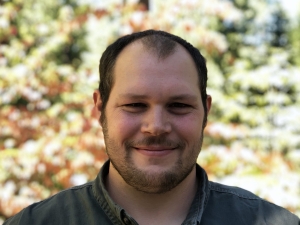 Randall Chastain
Chef & Food Service Manager
My name is Randall Chastain and I am the food service manager and chef here at Camp Alta with over 20 years experience.
I am a son of God. I am also the husband to Paige Chastain. We have two daughters, Kiah and Etta. My family runs a small homesteading farm where we raise Goats, chickens, turkeys, ducks and pigs. Being so close to camp feel free to ask me to visit the farm. The animals love to meet new friends and the kids would love to show it.
I am looking forward to beginning the process of roasting our very own Dogwood Bloom Coffee here at camp. So if you are around the dining hall come by have a coffee and allow me to give you a tour of my work space. We have lots going on in small space. I can't wait to see you.
Camp Alta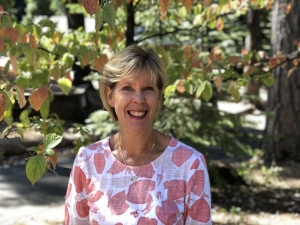 Dena Saunders
Office Manager
Hello! My name is Dena and I love to call Alta my home. As newlyweds, my husband Scott and I moved to this community in 1976. We attended church and even lived on the Camp Alta grounds. I have enjoyed watching God's hand move as this ministry has grown over the years. In 1995, I was blessed to officially become a part of the Camp Alta team. Our children held their first jobs here, served as camp counselors, and lifeguards…. And now our grandchildren are old enough to attend Kids Camp !! It really is a family affair. To me, the family environment is part of what makes Camp Alta unique. We take pride in knowing you, loving you, and serving you well. I find great joy in being part of a place that allows people to escape their normal, everyday lives and enjoy a true "retreat" environment for a few days. These beautiful acres are set apart and dedicated to the glory of God. As the office manager, it would be my pleasure to assist you in the process of getting your retreat paperwork in order. I look forward to answering your phone call.
Camp Alta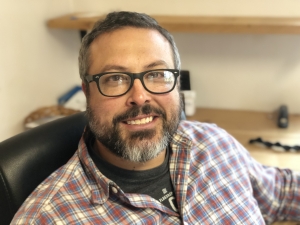 Matt Tomlinson
Director
Hello! It is my honor and pleasure to serve as the Director at Camp Alta. After having been the Facility Manager for over 5 years, I am now in a new and exciting role. I have had the privilege of watching God move in powerful and fulfilling ways over these years and am excited that you are here seeing what Camp Alta is all about. Our goal is to love, serve and host your group through the boundless ministry of hospitality. Please feel free to reach out to inquire about availability or just to hear what's been going on at Camp Alta!
Camp Alta
Ally Weber
Operations Manager
Hello, my name is Ally Weber and I hold the fun and exciting role as Operations Manager. My story at Camp Alta started when I was in college, I came on staff as a summer intern and fell in love with the heart of Camp Alta. After I graduated I was offered a full-time position on staff, during my first summer back I met my husband (camp love stories are the best). After we got married we took some time venturing outside of the camp world but never forgot how much we loved this place. We welcomed our first son into the world and knew that we wanted to raise him in a place like Camp Alta, the doors opened so here we are! As Operations Manager I spend a lot of time behind the scenes but my desire is to give everyone the opportunity to encounter Jesus in the beauty of the mountains. I look forward to seeing you around camp!
Camp Alta
Camp Alta is a unique place that God has truly set apart. Over the better part of the last sixty years, people have tangibly experienced the love of the Father while being hosted here. For whatever reason, in one sense or another, the Spirit breathes life into people when they submit to Him in His creation.