Summer is a season. This is a fact. Yet at Camp Alta and many other CCCA camps around the country it is much more. For our campers, guests, and even our staff, summer is a time filled with many memorable and life changing moments. It is a time where life is breathed into us. Summer offers opportunities where anyone, regardless of age, can embrace a child like posture that shifts our perspective of how we see the world around us.
Many of you reading this know that Camp Alta was a few short miles from the Lowell Fire that broke on Saturday July 25th, 2015. You are aware of the concern we had for our surrounding community, the fire fighters, our ministry partners, and the twenty acres God has set apart to be Camp Alta. What you don't know is the way in which your response to this news had an affect on us.
This summer, the staff at Camp Alta (below) sought to embody the way of Jesus by sharing Christ's love with each of you through service and hospitality. As we do every summer we utilize a theme to help guide this process. The theme for the summer of 2015 was to fully understand what it meant to be like a seed. John 12:24 states: Truly, truly, I say to you, unless a seed falls into the earth and dies, it remains alone; but if it dies, it bears much fruit.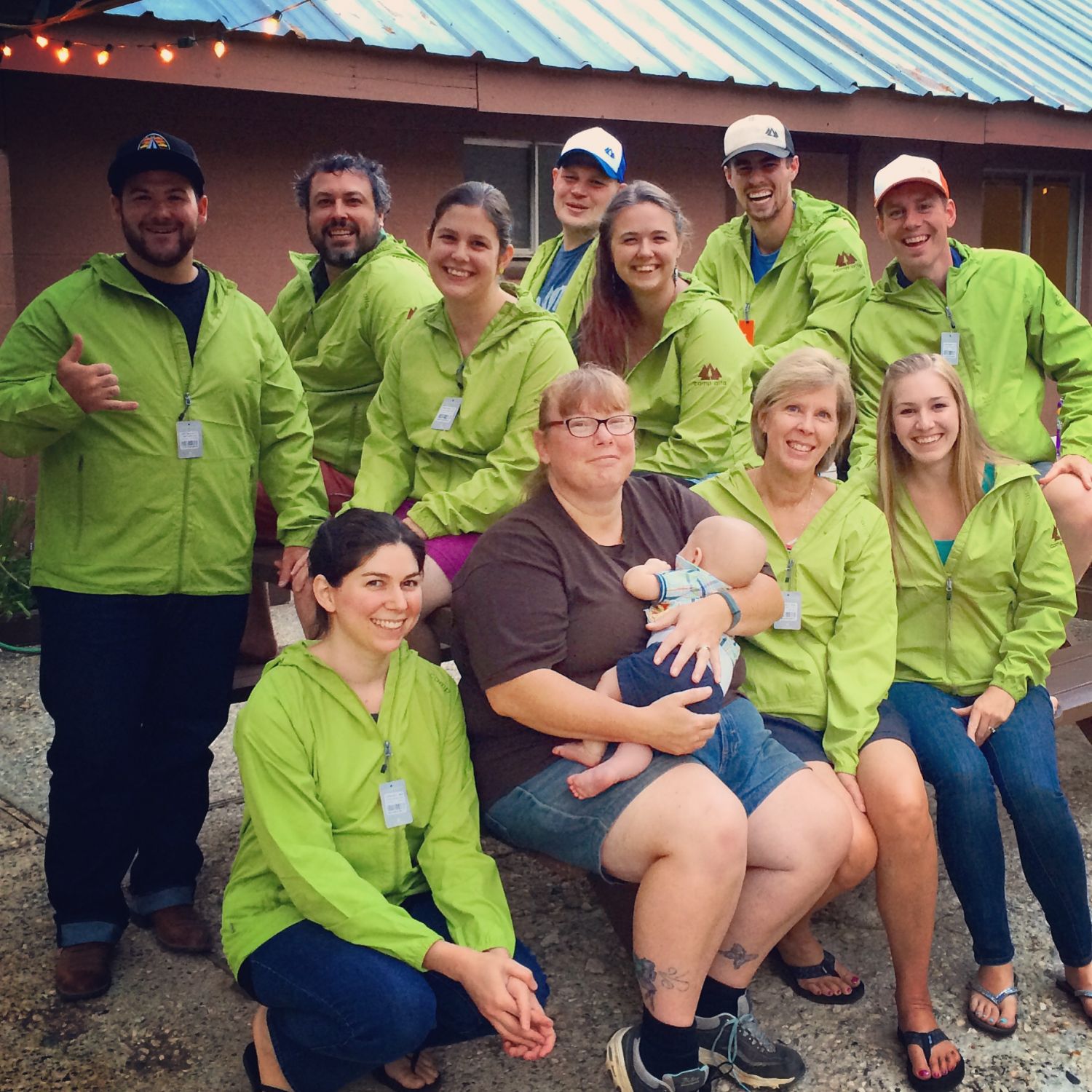 Eight weeks into a very full summer for the ministry of Camp Alta, our staff was wearing. We weren't fully humming along as we had been even a week earlier. We were tired. We as a staff were seeking God for strength. We were trying to determine what was next. And then as the news of this fire broke your prayers came pouring in. Phone calls, text messages, voicemails, emails, facebook posts and messages overwhelmed every possible line of communication. We were not alone. We were loved. And we felt the presence of the Lord move in this place. The ministry of Camp Alta, just as it has been for the last sixty years, was protected and deemed Holy ground by our Father. Life was breathed into our staff as we continued to serve. Your love on behalf of God enabled us to keep loving.
According to CalFire the Lowell Fire was officially 100% contained as of last Wednesday August 12th. We are thankful for the hundreds of individuals who sacrificed thousands of hours to protect entire communities. We can't thank them enough. And we can't thank you, our partners in ministry enough. Our Camp Alta family made itself known in a profound way this summer. Memories were made. Perspective changed. God displayed His faithfulness. We were fruitful. And it was good! We would also ask the you please pray for Hume Lake Christian Camps another Northern California camp in the line of a wildfire. Hume is one of the largest camps on the entire West Coast. Their staff has been evacuated due to the Rough Fire.
https://campalta.org/wp-content/uploads/2016/02/campaltalogo_green_white-e1454965690205.png
0
0
Staff
https://campalta.org/wp-content/uploads/2016/02/campaltalogo_green_white-e1454965690205.png
Staff
2015-08-19 13:37:45
2015-08-19 14:25:32
"Perspective" Summer 2015