Kids Camp is a uniquely crafted program that offers kids, from first grade to sixth grade, an opportunity to experience the love of Jesus. Every year hundreds of kids from all over Northern California flock to the twenty acres known as Camp Alta. These kids come to be free, to have fun, to build memories, and to learn about the God who created this beautiful place. Our hope is that our annual theme enables children to tangibly experience the Father and therefore live differently as a result.

4th-6th Session July 9-12, 2017 $155
1st -3rd Session July 13-15, 2017 $140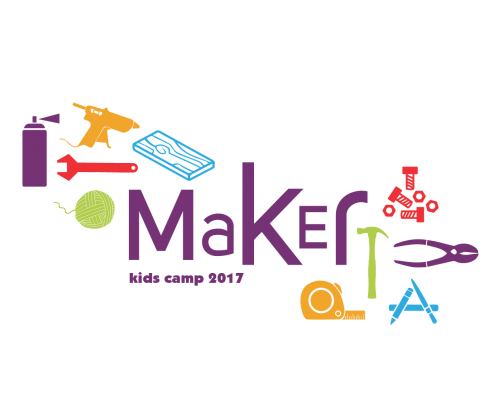 Statistics show that half of all inventions happen by accident. Or is it on purpose? Does it matter? We live in a world where people are prototyping, developing, and designing more than ever before. But where does this leave you? People think you're either a creative person or you're not. We don't buy that. We believe that you are a created person. Our hope is that you and your kids will believe it too!
Kids Camp 2017 is going to be unlike any other. As campers tinker with the ideas of the creator, they'll explore this movement of the MaKer from a completely different angle. They will interact with tactile crafts, tangible workshops, and a canvas of play, which will encourage them not only to create, but to understand the uniqueness of the gift they have from the Creator. We weren't just created to exist. We have a purpose. The image is clear. Will you join us?